Hello, Great to meet you! Thanks for popping over, here is just a little about us…. We're a multi disciplined Sports Therapy clinic in Skipton, North Yorkshire. Offering a variety of treatment modalities, to help get you moving better and improve your pain! Roadside Therapy was set up in 2014, from a busy clinic in South West London. Firstly providing qualified, insured and experienced Manual Therapists for a variety of multi day cycling events. Since then it has taken us all over the world, providing a skilled team of therapists lots experience for working with clients on the Roadside. With a successful three years under our belt, and an ever growing client base, Tierney Maude, Lead Therapist and Director of Roadside Therapy set up the clinic from her forever home in Skipton, North Yorkshire. We look forward to welcoming you to our clinic soon, but any questions in the meantime, please don't hesitate to contact us. Safe miles!
Tierney Maude
Sports Massage Therapist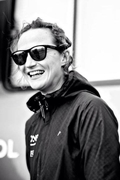 Born and bred in Yorkshire, originally a swimmer, but after decades spent following a line at the bottom of the pool, I've slowly made the transition to running, crossfit and cycling. Now with two marathons, several long distance swim's and multi day bike rides under my belt! My Qualifications include: BSc Sport and Exercise Science Hons Level 4 Sports Massage Therapist Level 3 Personal Trainer OMT Advanced Medical Acupuncture OMT Spinal Manipulation Kinesio Taping
Luke Maude
Sports Massage Therapist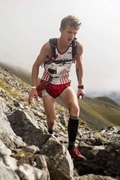 I've always had keen interest in sport and from a young age have tried my hand at everything from swimming, rugby, golf, cycling to fell running. This lead to a successful few years running at junior level, and I now race at a competitive level in Fell and Mountain Endurance Races. I've always wanted to know more about keeping my body healthy and injury free whilst running, which led to me signing up for my first sports massage course early in 2016, and the rest, as they say, is history!
Unit 3, High Corn Mill, Chapel Hill, Skipton
01756 795129
Monday

Tuesday

Wednesday

Thursday

Friday

Saturday

14:00 - 20:00

10:00 - 20:00

10:00 - 20:00

10:00 - 20:00

10:00 - 16:00

09:30 - 13:00